This is the first of what I hope to be a continuing series of blog posts about certain conspiracy theories and the joyous laughter I get from perusing them. I enjoy conspiracy theories in the same way that I enjoy certain other types of fiction. I'm not implying that there are never conspiracies between people or organizations. Many conspiracies, though, exist only in the minds of some very special people.
A slideshow called 13 Places Google Doesn't Want You To See was highlighted recently at truTV.com in their Featured Conspiracies section. The web site and associated television network, formerly known as Court TV, are products of Turner Broadcasting.
The slideshow and descriptions of the images indicate that some people think Google is hiding things from them, prompting them to believe there is a conspiracy behind it. I guess some people imagine conspiracies everywhere. Let's take a look a what Google is "hiding" from us.
Alien Technology in Hiding
The first image shown here is from an area near Kaminak Lake, in Canada's Nunavut Province. The image below was taken from Google Earth. Note the black rectangular area. It's about 45 kilometers long and 2.3 kilometers wide.
Dr. Richard Boylan seems to think this is where an extraterrestrial beacon was located.
These 30-mile-long black rectangular Beacons look somewhat like the "Monolith" in Arthur C. Clarke's novel/movie, "2001: A Space Odyssey."
⋮
In 1972, the Cabal, covetous of the advanced technology these Beacons utilize, had secret military astronauts go into space and retrieve first one, and later the other two Space Beacons. These they ultimately placed in remote snowy locations in Nunavut Territory, Canada, in Greenland, and astride the Alaska-Yukon Territory boundary.
⋮
On 9/09/07, Colonel Shadow and his Counter-Insurgency Team (CIT) helped provide security for an operation in which the Zeta came down and extracted the Third and final Space Beacon back into space. They did so amid withering fire from Cabal mercenaries ordered to prevent the Beacon from leaving Cabal grasp. The Colonel sustained a superficial flesh wound, which he minimized, as well as many rounds to his chest, (but protected by body armor.) Others in his CIT also took hits to their bullet-proof vests.

Now that these Beacons are back in their natural positions in space, the equilibrium of electromagnetic forces in local space and on Earth is restored.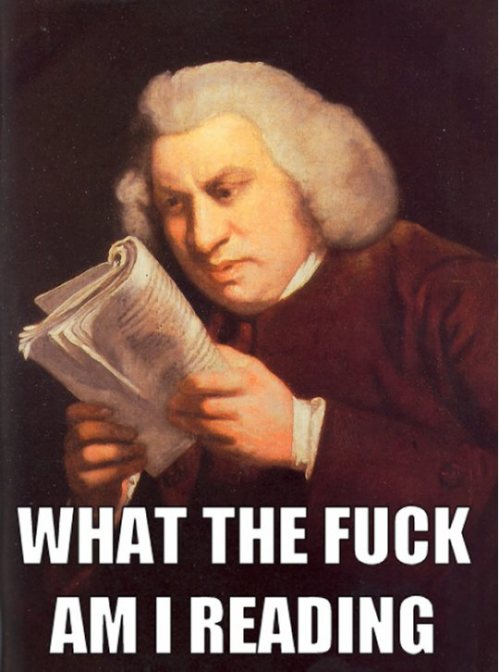 Dr. Boylan seems to have a rather vivid imagination. The idea that he believes his imaginings to be factual opens up other possibilities. He could also be just a run-of-the-mill con man, of course.
Keep in mind that "Doctor" Boylan had his license revoked by the California Board of Psychology in 1995.
What's Really Going On?
If you look at the same area near Kaminak Lake using a different mapping service, as I did with Microsoft's bing Maps, you get a slightly different view.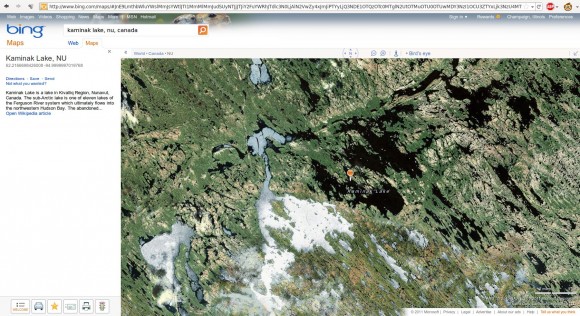 Where did the black strip come from in Google's image? The strip is a gap in coverage between the image sources used to generate their map. Google (like other map service providers) uses images from a variety of sources. Some of these images come from satellite imaging, while others are from standard aerial photography.
The image you see on the web sites are often a mosaic of images from different providers. When there is a gap in coverage, Google leaves a small black strip. When better, more complete imagery is available to Google, they integrate it into their maps.
It's a much clearer (and much saner) explanation than the idea of a 45-kilometer-long alien artifact being placed there and subsequently removed back into space.