Sickness via xkcd
An absolutely beautiful comic from xkcd: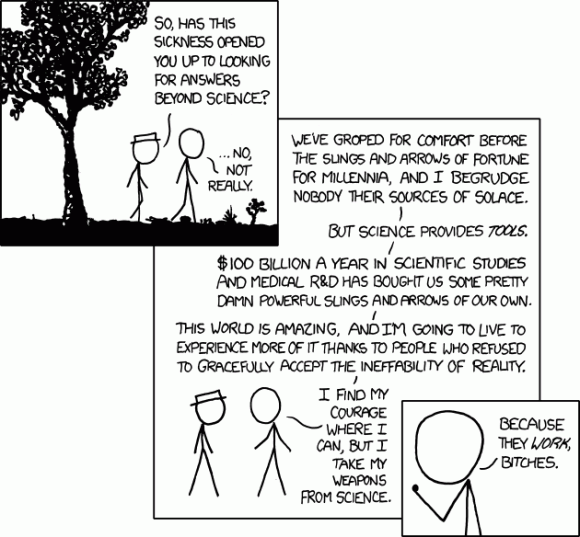 That echoes my sentiments perfectly!
h/t to CyberLizard
Archives
Post Categories
Donations Accepted
I'm not too proud to accept a donation to support the continued existence of my blog. if someone who reads my blog would like to send one. I'm not wealthy, by any stretch of the imagination, and any amount is greatly appreciated.
Discordian Date
Today is Setting Orange,
the 61st day of Bureaucracy,
in the YOLD 3188.